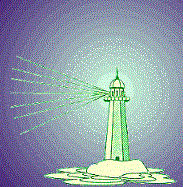 Question 5 from
The Most Commonly Asked Questions About
A Course in Miracles®
Chapter I THE NATURE OF HEAVEN

5) If God is not a person, why does Jesus portray Him that way? This is confusing.
This question goes to the heart of a very important issue for students of A Course in Miracles: Jesus' metaphoric use of language. It is a source of great misunderstanding for students, both in terms of understanding what Jesus is teaching in the Course, as well as in applying its principles in their everyday lives. The language of the Course is clearly dualistic, symbolic, and metaphoric -- as indeed all language must be -- and there are numerous places in the Course where Jesus explains that he must use the language of illusion -- i.e., duality -- in order for his students to understand the truths he is teaching. He says, for example, in the context of the newly born holy relationship:
Of all the messages you have received and failed to understand, this course alone is open to your understanding and can be understood. This is your language. You do not understand it yet only because your whole communication is like a baby's. The sounds a baby makes and what he hears are highly unreliable, meaning different things to him at different times. Neither the sounds he hears nor sights he sees are stable yet.... Yet a holy relationship, so recently reborn itself from an unholy relationship, and yet more ancient than the old illusion it has replaced, is like a baby now in its rebirth. Still in this infant is your vision returned to you, and he will speak the language you can understand (T-22.1.6:1-5; 7:2-3; italics ours in 7:3).
We all have experienced this same need Jesus is describing here. When speaking with children we use words and concepts that are appropriate to the child's level of understanding. Even if the form of what we say is not always literally true, the content of our love and desire to be helpful is truly genuine. And later in the text, speaking of the Oneness of Christ that teaches us from within our separated minds, Jesus makes the same point:
Since you believe that you are separate, Heaven presents itself to you as separate, too. Not that it is in truth, but that the link that has been given you to join the truth may reach to you through what you understand.... Yet must It [0neness] use the language that this mind can understand, in the condition in which it thinks it is [the dualistic state of separation). And It must use all learning to transfer illusions to the truth, taking all false ideas of what you are, and leading you beyond them to the truth that is beyond them (T-25.1. 5:1-2; 7:4-5; italics ours in 7:4).
Since, as we have already seen, there is no way Jesus can communicate to us what God our Creator and Source truly is like, he must resort to the language of myth and metaphor. These are the symbols that we -- identified as bodies -- can understand. And so throughout A Course in Miracles, God is referred to as a body since we cannot even think of Him without one (text, p. 364; T-18.VIll. 1:7). He is called "Father," and portrayed with Arms, Hands, and a Voice, and having feelings of loneliness and incompletion. It is even implied that God has tear ducts, since He cries over His Sons who are separated from Him. Clearly, the non-dualistic God we have described cannot possess these traits or bodily parts. Moreover, the true God does not think, as we experience thinking. Nor can He really have a plan of Atonement as a response to the illusion of separation when, as described in the Course, He creates the Holy Spirit. The apparent contradiction here is resolved when we understand, again, that Jesus is speaking to us on the anthropomorphic level we can understand, a wonderful example of the principle he enunciates early in the text:
... a miracle, to attain its full efficacy, must be expressed in a language that the recipient can understand without fear (T-2.IV.5:3).
Students of A Course in Miracles must be wary of falling into the trap of taking literally what is meant figuratively. A good rule of thumb is to recall that only non-duality is real. In contrast, duality is the illusion of separation, as can be seen in this paraphrase of a sentence from the manual in which we substitute the word duality for death, a passage from which we shall quote more fully in a later question:
Teacher of God, your one assignment could be stated thus: Accept no compromise in which duality plays a part (manual, p. 64; M-27.7: 1)
Any passage in A Course in Miracles where Jesus speaks of God doing anything, of having any characteristics of homo sapiens -- anthropomorphisms -- is inherently dualistic and therefore is a metaphor to express the abstract and non-specific Love of God that is beyond all dualism. Similarly, any references to the Holy Spirit or Jesus doing anything fall into the same category.
To be sure, these are extremely meaningful passages for us who still believe we are in the dualistic world of time and space, but to take these statements as literal truth will ensure that we never learn the lessons that will help us to awaken from the dream that there is indeed a world of individuality and separate bodies. All too often, students end up reinforcing their own specialness and identification with their bodies by never moving beyond the Course's language -- borrowed from the Bible -- which largely consists of metaphoric descriptions of God and the Holy Spirit as bodies and persons who interact with them. Focusing on the Holy Spirit's true role as a Thought in our minds, calling us to choose Him instead of the ego as our teacher, will keep students on the right track of forgiveness.
For a fuller discussion of this very important topic, the reader may wish to consult the tape sets "Making the Holy Spirit Special: the Arrogance of the Ego" and "Duality as Metaphor in A Course in Miracles."
---
Reproduced with the kind permission of Gloria and Kenneth
Wapnick and the Foundation for A Course in Miracles®