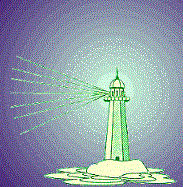 Question 7 from
The Most Commonly Asked Questions About
A Course in Miracles
Chapter I THE NATURE OF HEAVEN

7) What does A Course in Miracles mean by creation as a process?
Since creation is outside the temporal and spatial realms, it is not a process that can be understood by the human brain, conditioned by thoughts of time and space. Creation, as understood by A Course in Miracles, is synonymous with non-spatial extension, the "process" whereby God extends His Being and His Love in an ongoing outpouring of His Self. This is an outpouring, however, that never leaves His Mind and thus is never outside Him. Since God's creation -- Christ -- shares in the attributes of its Creator, Christ likewise creates in the same process of extension.
As the Course explains:
To extend is a fundamental aspect of God which He gave to His Son. In the creation, God extended Himself to His creations and imbued them with the same loving Will to create (T-2.1.1:1-2).

... if God created you by extending Himself as you, you can only extend yourself as He did. Only joy increases forever, since joy and eternity are inseparable. God extends outward beyond limits and beyond time, and you who are co-creator with Him extend His Kingdom forever and beyond limit (T-7.1.5:2-4).
The Son's creations (to be defined in the next question) remain within the One Mind of Christ, as Christ remains within the One Mind of God. Oneness naturally can only remain as One, as this passage from the workbook expresses:
God's Thoughts [Christ] are given all the power that their own Creator has. For He would add to Love by its extension. Thus His Son shares in creation, and must therefore share in power to create. What God has willed to be forever One will still be One when time is over; and will not be changed throughout the course of time, remaining as it was before the thought of time began (W-pII.11.2).
Again, what is referred to below as the "circle of creation" cannot be understood in physical terms, or in what is labeled as creativity in the world. Here in this world, creator and creation are separate; in Heaven they are one -- a state that is beyond our understanding. The following passages from the text make that clear:
The circle of creation has no end. Its starting and its ending are the same. But in itself it holds the universe of all creation, without beginning and without an end (T-28.11.1:6-8).

Your function is to add to God's treasure by creating yours. His Will to you is His Will for you. He would not withhold creation from you because His joy is in it. You cannot find joy except as God does. His joy lay in creating you, and He extends His Fatherhood to you so that you can extend yourself as He did. You do not understand this because you do not understand Him. No one who does not accept his function can understand what it is, and no one can accept his function unless he knows what he is (T-8.VI.6:1-7).
Forgiveness, which we can understand, is our function while believing we are here in the world, and is the process by which we learn to accept our Identity as Christ. It is this acceptance, again, which allows us finally to understand reality and what it means to be as God created us.
---
Reproduced with the kind permission of Gloria and Kenneth
Wapnick and the Foundation for A Course in Miracles