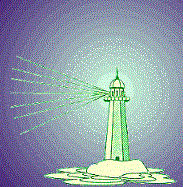 Question 19 from
The Most Commonly Asked Questions About
A Course in Miracles
Chapter 2: THE NATURE OF THE SEPARATION

19) How can one access the mind so that the mind can be changed?
In a sense, the purpose of A Course in Miracles is to help us do just that. The cornerstone on which the ego thought system rests is our unforgiven guilt. This roots us in our physical and psychological experience as a body and an individual personality. Thus, the ego's goal is to "protect" the guilt in our minds from being undone. As it is this guilt in our minds that is the programmer of our individual lives, so it is this guilt that must be undone through forgiveness, the Course's central teaching.
As forgiveness removes this unconscious guilt and we shift from wrong-mindedness to right-mindedness, we allow the Holy Spirit to be our programmer. Thus, His Love and peace are mediated through our minds and become our guides, instead of the ego's thought system of fear and hatred. The ego always strives to have us adopt some new system it has invented, such as the contemporary self-help techniques, to reprogram our "minds," so that our brains would then function to "Fix up" and reprogram our lives. In this way, we become further enmeshed in the grip of the ego thought system, even though we are not aware consciously that this is what we are doing. However, we should note that it was just this belief that we are self-created and on our own, and could accomplish things by ourselves, that led to the separation in the first place. Moreover, all thought would have this as its basic pattern and goal.
The important Course principle of "a little willingness" to ask the Holy Spirit for help in order for our perceptions of ourselves and others to be corrected, imbues us with a sense of humility. This culminates in the realization that we do not know our own best interests, regardless of what the ego thought system propounds and teaches us. Thus, it is one's own responsibility to acknowledge that in order to become right-minded and remain that way, one must always access the Holy Spirit.
Even more specific is Jesus' injunction in A Course in Miracles that his students look at their egos without judgment. This is the way to access the mind. If students, with Jesus' love beside them, can look without judgment and guilt at their egos in action, then who is doing the looking? It cannot be the ego itself, but the mind -- or better, the decision maker in our minds -- that is not in the body and therefore, again, is not the ego. The following passage from the text provides a very clear description of this process and how central Jesus believes it is to the practice of his Course:
No one can escape from illusions unless he looks at them, for not looking is the way they are protected. There is no need to shrink from illusions, for they cannot be dangerous. We are ready to look more closely at the ego's thought system because together we have the lamp that will dispel it, and since you realize you do not want it, you must be ready. Let us be very calm in doing this, for we are merely looking honestly for truth. The "dynamics" of the ego will be our lesson for a while, for we must look first at this to see beyond it, since you have made it real. We will undo this error quietly together, and then look beyond it to truth. What is healing but the removal of all that stands in the way of knowledge? And how else can one dispel illusions except by looking at them directly, without protecting them? (T-11.V.1:1-2:2)
And in this succinct sentence, also from the text, we find the goal of this process clearly enunciated:
This is a crucial period in this course, for here the separation of you and the ego must be made complete (T-22.II.6:1).
The "you" is the decision maker, the part of our split minds that chooses, which has now shifted its identification from the ego (the wrong mind) to the Holy Spirit (the right mind).
---
Reproduced with the kind permission of Gloria and Kenneth
Wapnick and the Foundation for A Course in Miracles