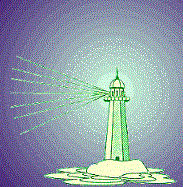 Question 34 from
The Most Commonly Asked Questions About
A Course in Miracles
Chapter 3: APPLICATION AND PRACTICE
34) If all life here is an illusion, why does A Course in Miracles refer to "living things"?
Here again, we must understand Jesus' use of language. Passages in which that phrase appears, as in Lesson 195 for example, are written on the level of our experience and not Jesus' reality. For it is within the dream of our individual existence in this world that we indeed do form relationships with "living things." And therefore, as is the message of that lesson, we should feel grateful to those beings for the learning opportunities our relationships with them afford us; namely, that what we projected onto them is simply a mistaken belief in our own guilt.
For Jesus to insist that we relate to him on his level would indeed make no sense, as we have already discussed, for our experience remains rooted within the dream. And so his purpose of expressing his truth on the level of our capacity to understand must be recognized by Course students lest they seriously misinterpret his message. Jesus specifically tells us that there is no life outside Heaven, as we saw in an earlier question, and so there can be no "living things" in the world. But since we believe we are alive here, relating to other beings we believe are alive here as well, it would be pointless for Jesus to demand that we accept a truth that our fear precludes us from accepting at this time. Therefore, reflecting his gentle love for us, he speaks about "living things," even though on another level there is nothing living here at all.
---
Reproduced with the kind permission of Gloria and Kenneth
Wapnick and the Foundation for A Course in Miracles