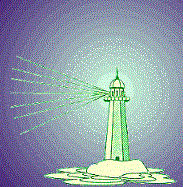 Question 35 from
The Most Commonly Asked Questions About
A Course in Miracles
Chapter 3: APPLICATION AND PRACTICE

35) A Course in Miracles teaches that all has already happened. Isn't this the same as predestination?
The traditional understanding of predestination, stemming from John Calvin, the 16th-century Protestant reformer, is that from the beginning of time God had chosen (predestined) those to be saved (the "elect") and those to be punished (the "sinners") in the future. And this decision was irrevocable and unchangeable.
The view of A Course in Miracles is that yes, everything has already happened -- and in that sense the drama of the world is irrevocable ("the script is written") -- but this includes both the ego's script and the Holy Spirit's correction for it. To re-quote an important passage:
God gave His Teacher to replace the one you made .... And what He would replace has been replaced. Time lasted but an instant in your mind, with no effect upon eternity. And so is all time past, and everything exactly as it was before the way to nothingness was made. The tiny tick of time in which the first mistake was made, and all of them within that one mistake, held also the Correction for that one, and all of them that came within the first
(T-26.V.3:1-5).
Therefore, in A Course in Miracles, the agent of predestination is the "decision maker," not God, for it is this aspect of the tri-partite or split mind that has authored the scripts of our lives in the physical universe. However, this same split mind has the capacity, through the "decision maker," to choose at any given instant which teacher -- the ego or Jesus -- will guide us as we "review mentally" the scripts that have "already gone by." The "we," to make the point once again, is not the self we call ourselves by name, but rather the "decision maker" in our minds -- outside time and space, and outside the ancient ego script. And here the choice is certainly not predestined. It is thus clear that the Course's statement "the script is written" is not to be understood temporally at all, while the traditional view of predestination is, for it is based upon a decision made by God in the past, which will inevitably be carried out in the future.
---
Reproduced with the kind permission of Gloria and Kenneth
Wapnick and the Foundation for A Course in Miracles