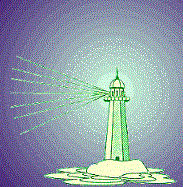 Question 36 from
The Most Commonly Asked Questions About
A Course in Miracles
Chapter 3: APPLICATION AND PRACTICE

36) Is there such a thing as free will, and what is it anyway?
This question must be answered in two parts:
1) In Heaven there can be no free will, for how can the Son of God be free to choose when there is literally nothing there to choose from? In a non-dualistic reality, which is the state of Heaven, there is only perfect Oneness. That is why A Course in Miracles states that the Will of God and the will of His Son are one and the same. And so there can be nothing else, and therefore nothing to choose between. Moreover, the process of choosing has meaning only within a subject-object world: a subject who chooses among different objects, all perceived and experienced to be outside the mind that chooses. Therefore, the term "free will" has no meaning here, unless it is used, as A Course in Miracles does in one place, to refer to the "freedom of will," the title of a section in Chapter 30. However, in this instance the term means something quite different from the usual conception of "free will." In Heaven, our will is free because it cannot be imprisoned, which is a statement that reflects the Atonement principle that the separation from God never happened. Therefore, the Son of God cannot truly be imprisoned by his own mistaken belief that he has sinned against his Creator, and thus been made a prisoner to his own guilt. We read in several places:
How wonderful it is to do your will! For that is freedom. There is nothing else that ever should be called by freedom's name. Unless you do your will you are not free. And would God leave His Son without what he has chosen for himself? God but ensured that you would never lose your will when He gave you His perfect Answer. Hear It now, that you may be reminded of His Love and learn your will. God would not have His Son made prisoner to what he does not want. He joins with you in willing you be free. And to oppose Him is to make a choice against yourself, and choose that you be bound (T-30.II.2).

In the holy state the will is free, so that its creative power is unlimited and choice is meaningless (T-5.II.6:4).
It is not your will to be imprisoned because your will is free. That is why the ego is the denial of free will. It is never God Who coerces you, because He shares His Will with you. His Voice teaches only in accordance with His Will, but that is not the Holy Spirit's lesson because that is what you are. The lesson is that your will and God's cannot be out of accord because they are one (T-8.II.3:2-6).
When we finally accept the Atonement for ourselves, awakening from the dream and thus becoming manifestations of the Holy Spirit, the recognition that our wills are one with God's must inevitably follow.
2) Within the dream, however, which is the realm of perception and illusion, the concept of free will becomes extremely important and meaningful for it is the mechanism of salvation. In his dream, the Son believed that he had chosen against God, and this set into motion the whole drama of the unholy trinity -- sin, guilt, and fear -- culminating in the making of the physical universe as a defense against the perceived wrathful vengeance of the ego's made-up God. Thus, within the dream, the same power of the Son's mind to choose against God, now must be free to choose for Him. And so Jesus states in a number of important passages:
In this world the only remaining freedom is the freedom of choice; always between two choices or two voices. Will is not involved in perception at any level, and has nothing to do with choice (manual, p. 75; C-1.7:1-2).

The power of his decision offers it to him as he requests. Herein lie hell and Heaven. The sleeping Son of God has but this power left to him (M-21.3:5-7).

You have chosen to be in a state of opposition in which opposites are possible. As a result, there are choices you must make....Choosing depends on a split mind (T-5.II.6:2-3,6).
Would you be hostage to the ego or host to God? you will accept only whom you invite. You are free to determine who shall be your guest, and how long he shall remain with you. Yet this is not real freedom, for it still depends on how you see it (T-11.II.7:1-4; italics ours).
Indeed, one might say that a purpose of A Course in Miracles is for Jesus to teach us that we do have a choice within our dreams of separation and specialness, and that this choice rests within our minds. By learning the meaning of forgiveness, which is that our experience of the world is a projection of a decision in our minds that can now be changed, we learn to exercise this free will. Thus we ultimately learn and remember that our true will has been free all along. We simply had forgotten. And so Jesus states: "The Holy Spirit calls you both to remember [God] and to forget [the ego]" (T-5.II.6:1).
---
Reproduced with the kind permission of Gloria and Kenneth
Wapnick and the Foundation for A Course in Miracles