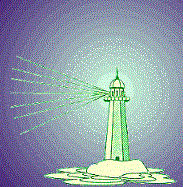 Question 38 from
The Most Commonly Asked Questions About
A Course in Miracles
Chapter 3: APPLICATION AND PRACTICE
38) A Course in Miracles says that there is no love without ambivalence. Does this mean that I never come from a loving space, and that all my thoughts and actions are from my ego?
No, it certainly does not. The specific statement in the Course is as follows:
You project onto the ego the decision to separate, and this conflicts with the love you feel for the ego because you made it. No love in this world is without this ambivalence, and since no ego has experienced love without ambivalence the concept is beyond its understanding. Love will enter immediately into any mind that truly wants it, but it must want it truly. This means that it wants it without ambivalence, and this kind of wanting is wholly without the ego's "drive to get" (T-4.III.4:5-8).
This passage clearly implies that when we choose the correction of the Holy Spirit in our right minds -- the holy instant -- and truly let go of our egos, we can become a reflection of love, a manifestation of the Holy Spirit. In this case, it is indeed possible to come from a loving space. In fact, the principal goal of the Course is to have students learn to access their right minds, the loving home of the Holy Spirit. However, one needs to be discerning, for very often the ego's special love can appear to be identical to the Holy Spirit's real Love. The ego's unconscious "drive to get" -- the core of specialness -- is still very much present, and serves to mask the truth with the clever lies of illusion.
Any thought, word, or deed that proceeds from the wrong mind, even though it appears as loving, cannot be so. Therefore, to evaluate any interaction by appearances can be but a lack of discernment stemming from our need to appear loving and understanding; in other words, what our egos would bless as "spiritually enlightened" behavior. We should not underestimate the need each one of us has to be accepted by others because we want to be judged by them as loving. This need becomes a powerful interference to choosing our right minds, wherein lies the only real love.
Sometimes the most loving action, emanating from our right minds, would be to say "No" to someone's request, incurring their disappointment and anger. That is why Jesus states:
To learn this course requires willingness to question every value that you hold. Not one can be kept hidden and obscure but it will jeopardize your learning. No belief is neutral. Every one has the power to dictate each decision you make (T-24.in.2:1-4).
Let us suppose that an unconscious value that our egos hold is to be popular and admired by many for being a loving and thoughtful person. Our whole life's script then, emanating from our wrong minds, revolves around being this kind of dream figure. We might achieve our goal, but at what cost? Students of A Course in Miracles sometimes make this mistake of judging by appearance and form. Sometimes the most difficult correction for us to accept is to go against some "cherished value" of our egos -- above all, the models of special love and special hate relationships. If students can be reasonably clear that they have uncovered their unconscious ego values and have the little willingness to access the correction in their right minds -- getting themselves out of the way -- then they will be manifestations of the thought system of the Holy Spirit and not the ego.
Indeed, our daily practice of forgiveness is what allows us to be increasingly in touch with this loving Presence of truth in our split minds, so that our thoughts, words, and deeds can express this truth. Therefore, it is certainly possible that our lives can come from our right minds and not our wrong minds, from the Holy Spirit and not the ego. It is this process of increasingly reflecting love instead of hate that brings us to the gate of Heaven, beyond which is the Love of God.
---
Reproduced with the kind permission of Gloria and Kenneth
Wapnick and the Foundation for A Course in Miracles