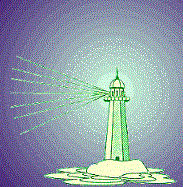 Question 40 from
The Most Commonly Asked Questions About
A Course in Miracles
Chapter 3: APPLICATION AND PRACTICE

40) What is the "holy instant," and what is its role in the Atonement?
In a sense, understanding the holy instant parallels understanding the question of meditation we discussed above. The holy instant is not a period of meditation wherein the student has a "good experience," and feels the presence of Jesus or the Holy Spirit. On the contrary, the holy instant is the Course's term for the instant -- outside time and space -- when we choose the Holy Spirit as our teacher instead of the ego. It is the correction of forgiveness for the ego's "unholy instant" of judgment and attack, the experience of undoing our guilt through Jesus' help. It is this purpose which makes the instant holy, and establishes it as an integral part of the overall Atonement plan for correcting our misperceptions and misthoughts.
Moreover, the holy instant can be understood as the steps we take throughout our lives that gradually lead us closer and closer to the real world, in a sense the ultimate holy instant. Each time we are tempted to listen to the ego's tale of specialness and the need for attack, we are reminded by Jesus that we can choose a miracle instead -- "Let miracles replace all grievances" (workbook, pp.137-38; W-pI.78) -- and have him help us make the shift in perception that constitutes the essence of forgiveness, the heart of the holy instant. In other words, the holy instants are the "little steps" of forgiveness the Course refers to that are the means for helping us undo our illusions so that we may reach our goal of truth. As we read in the Course:
Against the ego's insane notion of salvation the Holy Spirit gently lays the holy instant .... The holy instant is the opposite of the ego's fixed belief in salvation through vengeance for the past.... In the holy instant the power of the Holy Spirit will prevail, because you joined Him .... Release your brothers from the slavery of their illusions by forgiving them for the illusions you perceive in them. Thus will you learn that you have been forgiven, for it is you who offered them illusions. In the holy instant this is done for you in time, to bring you the true condition of Heaven (T-16.VII.6:1,3; 7:3; 9:5-7).
---
Reproduced with the kind permission of Gloria and Kenneth
Wapnick and the Foundation for A Course in Miracles