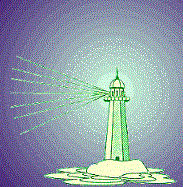 Question 44 from
The Most Commonly Asked Questions About
A Course in Miracles
Chapter 3: APPLICATION AND PRACTICE

44) Is it a bad sign if I do not "hear" an inner Voice? Does that mean that I am not being a good student of A Course in Miracles?
In actuality, within the dream there are literally two "inner voices,"-- one of the wrong mind (the ego) and that of the right mind (the Holy Spirit), and the differences between them, as we have already seen, cannot be as easily discerned as students might hope and believe. In order to maintain its individuality and uniqueness, each member of the Sonship has listened to the ego's voice and followed its plan. A cursory view of the history of this planet, along with its current affairs, will testify and witness heavily to such a fact.
Indeed, it is not the easiest thing in the world to be able to "hear" the Voice for God, the Course's term for the Holy Spirit. In fact, A Course in Miracles itself says that "very few can hear God's Voice at all, and even they cannot communicate His messages directly through the Spirit which gave them" (M-12.3:3). Our investments in specialness and the need to maintain our individuality, almost always unconscious, make it very difficult to hear the Voice that speaks for the undoing of specialness. In the previous question, we quoted a passage that explicitly addresses this problem. All too often, sincere students of A Course in Miracles are convinced that they are hearing the Voice of the Holy Spirit, when all they are really listening to is their own egos extolling their specialness and uniqueness, within the framework of what they want to believe is a special mission.
Another source of misunderstanding for many students of A Course in Miracles is the specific Identity of the Holy Spirit's Voice. One does not fail the Course if a "Voice" is not heard internally as Helen heard. Furthermore, we should not try to limit how and in which way the Holy Spirit can reach us. For example, a dream at night, a conversation with a friend, an intuitive thought, a book we read, a class we take -- can all be used by the Holy Spirit to present us with a correction for our wrong-minded thinking.
In conclusion, to restate this important point, we can say that the only criterion for being a "good" Course student is having the little willingness to learn the Holy Spirit's lessons of undoing our egos through forgiveness. Specifically hearing an inner voice --again, as did Helen -- can therefore be understood as irrelevant in this context.
---
Reproduced with the kind permission of Gloria and Kenneth
Wapnick and the Foundation for A Course in Miracles®