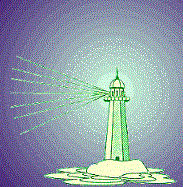 Question 48 from
The Most Commonly Asked Questions About
A Course in Miracles
Chapter 3: APPLICATION AND PRACTICE

48) If I practice A Course in Miracles faithfully, will I disappear?
This is a very commonly expressed concern of Course students, and reflects the same confusion of levels that we have commented on earlier. Level One, which is our term for the Course's metaphysical foundation, is uncompromising in seeing no reconciliation between truth and illusion, eternity and time. On this level, it takes no time to return to the formlessness of Heaven because we have never left it. To recall this important and previously quoted line: "You are at home in God, dreaming of exile." Our "journey without a distance" (T-8.VI.9:7) requires no time to complete. On Level Two, however, which reflects our temporal experience within the dream, our journey home takes as long as we require. In fact, early in the text, Jesus observes that the collective end of the dream will occur over "millions" of years (T-2.VIII.2:5), certainly suggesting that he is aware of the need to undo the Son's fear slowly and gently. Indeed, as we have already seen, many, many passages in A Course in Miracles reflect this awareness. Therefore, students should take comfort in a line like the following, which indicates that their fears of disappearing "into the Heart of God" are groundless:
Fear not that you will be abruptly lifted up and hurled into reality (T-16.VI.8:1).
The process of growth that is fostered by A Course in Miracles is always a gradual one, under the gentle and patient guidance of Jesus or the Holy Spirit. Using his own words, we can speak of a "slowly evolving training program," which is a "fairly slow process" (M-9.1:7; 2:4). Students of A Course in Miracles should beware of those who counsel them to "speed-up" this process of forgiveness. While on the larger level the spirituality of A Course in Miracles does save time, as Jesus repeatedly emphasizes, there is a quite different emphasis on the level of individual experience. There, students must proceed slowly and gently, otherwise, as indicated above, they will precipitate a panic attack. This same concern on Jesus' part is expressed at the very end of Chapter I in the text where he urges his students to prepare themselves for the later parts of their journey, so that they will not become "too fearful" and their experiences "traumatic."
And so, students of A Course in Miracles need not be afraid of losing their identity or individuality. As they progress in their study and practice of the Course, what they will lose will be their guilt, anxiety, depression, fear, etc., and what they will discover will be learning to "smile more frequently" (W-pI.155.1:2). The "last step," which belongs to God whereby He reaches down and "lifts us to Himself," does not occur until we have completed all the "little steps He asks [us to] take to Him" (W-pI.193.13:7).
In conclusion, therefore, "instant enlightenment" is not something A Course in Miracles teaches, just as the "holy relationship" and the "real world" are not achieved in one year. The spirituality of the Course is beyond the platitudes and postures that the ego mind conjures up. There is nothing in A Course in Miracles that would reinforce such misguided endeavors as instant enlightenment, achieved through being in the presence of a realized individual, instantaneous acquisitions of holy relationships, or even entering into the real world. Followers of such magical hopes will ultimately find that their efforts have come to naught, for they but reinforce more hallucinatory experiences of salvation. Indeed, it requires serious study over long years of hard work and practice to achieve
the ultimate holy instant, which is the attainment of the real world.
---
Reproduced with the kind permission of Gloria and Kenneth
Wapnick and the Foundation for A Course in Miracles®