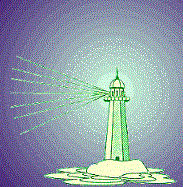 Question 49 from
The Most Commonly Asked Questions About
A Course in Miracles
Chapter 4: JESUS

49) Where does it say in A Course in Miracles that Jesus is the author, and why is there no author's name given in the book? Moreover, why are there sections on Jesus in the manual for teachers written in the third person? Is there another voice dictating here?
Almost the entire text of A Course in Miracles is written in the first person, where the "I" is clearly identified throughout as Jesus. Moreover, there are many places where he specifically- discusses the crucifixion and resurrection. There are relatively few obvious first person references in the workbook for students and manual for teachers, but when they do occur, their impact is quite dramatic, as seen for example in workbook Lesson 70, the Introduction to the fifth review lesson, and the poem that ends the manual.
Interestingly enough, there is one section in the manual proper -- "Does Jesus Have a Special Place in Healing?" -- and two in the manual's appendix, the clarification of terms -- "Jesus - Christ" and "The Holy Spirit" -- where Jesus is spoken about in the third person. Some students have understood this shift to be a significant one that indicated that Helen was hearing another voice here. This was definitely not the case, as she was always clear that there was only one voice -- Jesus -- that was dictating to her. These three sections specifically deal with Jesus, and the shift in the person of the "voice" was made for stylistic purposes, and has no other significance. If students wish, however, they can understand these third-person sections to be the Holy Spirit speaking about Jesus.
It is in the aforementioned section in the manual for teachers where one finds this very specific statement that the source of A Course in Miracles is Jesus, as spoken, again if the reader wishes, by the Holy Spirit:
This course has come from him because his words have reached you in a language you can love and understand. Are other teachers possible, to lead the way to those who speak in different tongues and appeal to different symbols? Certainly there are. Would God leave anyone without a very present help in time of trouble; a savior who can symbolize Himself? Yet do we need a many-faceted curriculum, not because of content differences, but because symbols must shift and change to suit the need. Jesus has come to answer yours. In him you find God's Answer (M-23.7:1-7; italics ours).
The reason no author's name is given in A Course in Miracles is a very simple one:
Jesus was quite explicit in his instructions to Helen that this be the case. Helen was
also personally clear about not having her own name appear, since she was always emphatically unambiguous with people that she was not the author of the course.
---
Reproduced with the kind permission of Gloria and Kenneth
Wapnick and the Foundation for A Course in Miracles