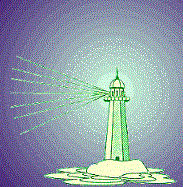 Question 53 from
The Most Commonly Asked Questions About
A Course in Miracles
Chapter 4: JESUS

53) Is there a difference between Jesus and the Holy Spirit, and does it matter to whom I go for help?
The difference between Jesus and the Holy Spirit is a theological one, not a practical one. According to the Course's theory, the Holy Spirit was created by God in response to the thought of separation in His Son's mind. In reality of course, as we have mentioned several times before, such a description in A Course in Miracles is metaphoric, because how can God give an answer to something that never happened? At any rate, the Holy Spirit can be more properly understood as the memory of God's Love and the Son's true Identity as Christ that he carried with him into his dream. The Holy Spirit, therefore, is a principle or a thought in the Son's mind that reminds him that what he believes about himself and his Creator is false. This correction is what is known in A Course in Miracles as the principle of the Atonement.
Jesus, on the other hand, is a part of the Sonship, and is as tangible and specific as is the Son's belief about himself. He is the part of the Son's one mind that "remembered to laugh" at the tiny, mad idea. And therefore Jesus becomes a manifestation of the Atonement principle, or of the more abstract presence of the Holy Spirit. That is what is meant in the clarification of terms by the previously quoted statement that the Holy Spirit "established Jesus as the leader in carrying out His plan" (C-6.2:2), and by the passage in the text that is a direct reference to Jesus:
The Atonement principle was in effect long before the Atonement began. The principle was love [the Holy Spirit] and the Atonement was an act of love [Jesus] (T-2.11.4:2-3).
On the level of practice, however, there is no difference. Both Jesus and the Holy Spirit serve as our inner Teachers, to whom we go for help in learning how to forgive. The Holy Spirit offers the student a more abstract Teacher, if Jesus is a problem; while Jesus is a more specific and personal form for the student to relate to. Either one will do, however, for Their function remains the same. Nonetheless, if Jesus is indeed a problem figure for students of his Course, then it would definitely be in keeping with the Course's very principles for such students to look at their unforgiveness of him. Thus they may explore its deeper roots so that they may be undone, just as with any unforgiveness that is present within their minds.
---
Reproduced with the kind permission of Gloria and Kenneth
Wapnick and the Foundation for A Course in Miracles