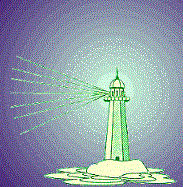 Question 57 from
The Most Commonly Asked Questions About
A Course in Miracles
Chapter 5: THE CURRICULUM

57) Does the concept of the circle of Atonement relate to the "hundredth monkey' idea? And should "teachers of God" go out to teach A Course in Miracles or proselytize others?
The answer to the first question is "no"; they represent two entirely different thought systems. The "hundredth monkey" concept is based upon questionable research that concluded that there is a quantitative point that is reached in a species -- like a certain weight that, once it is reached on a balancing scale, tips that portion of the scale and then that allows the remaining members of that species to acquire what the rest have already learned. A Course in Miracles' idea of "the circle of Atonement" is not a quantitative concept, and has nothing to do with accumulating numbers of students of the Course, which once this "critical mass" is reached, will save the world. We read in the manual for teachers, for example, that only one teacher of God is needed to save the world. This is because there is only one teacher -- our Self. When the Atonement has been accepted by an individual, that person now remembers that there is only one Son, and therefore the dream of separation, differences, and multiplicity was simply unreal. To believe that a certain requisite number of students is needed to save the entire world clearly makes the concept of numbers real, not to mention establishing the reality of a species or world that has to be saved as well.
If this non-quantitative aspect of A Course in Miracles is not understood, then students of Jesus' Course would be tempted to believe that they must proselytize or otherwise preach the "new gospel according to the real Jesus" in order to acquire as many students of the Course as possible so that the world would be saved. As has already happened, students will band together and think of themselves as a movement, network, religion, church, or some such special category. They will revel in the thought that a copy of A Course in Miracles was sent to the Vatican, or the White House, or put in any other worldly symbol of power. They will feel drawn to criticize, judge, or attack other spiritual paths, for these must then inevitably be seen as competitors for achieving that critical mass of people necessary to shift the balance for the salvation of the world.
All this is easily avoided by focusing only on what A Course in Miracles actually teaches, and directing one's attention only on one's own forgiveness lessons and the eventual acceptance of the Atonement for oneself. There is no one else to be "saved," and accepting this thus is our only responsibility.
---
Reproduced with the kind permission of Gloria and Kenneth
Wapnick and the Foundation for A Course in Miracles