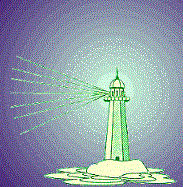 Question 59 from
The Most Commonly Asked Questions About
A Course in Miracles
Chapter 5: THE CURRICULUM

59) Is there a wrong or right way to practice the workbook?
There is only one rule that Jesus offers us about doing the workbook: "Do not undertake to do more than one set of exercises a day" (W-in.2:6). Furthermore, we are urged by him to continue with our practice even if we have trouble understanding a lesson, or experience difficulty in carrying out the specific exercise because we do not believe what it says. As he comfortingly says to his students:
Some of the ideas the workbook presents you will find hard to believe, and others may seem to be quite startling. This does not matter. You are merely asked to apply the ideas as you are directed to do. You are not asked to judge them at all. You are asked only to use them. It is their use that will give them meaning to you, and will show you that they are true.

Remember only this; you need not believe the ideas, you need not accept them, and you need not even welcome them. Some of them you may actively resist. None of this will matter, or decrease their efficacy. But do not allow yourself to make exceptions in applying the ideas the workbook contains, and whatever your reactions to the ideas may be, use them. Nothing more than that is required (W-in.8-9).
Clearly, students are encouraged in the above passage to do the workbook as Jesus gave it, one lesson at a time, in the sequence in which the lessons come. However, there is no rule against spending more than one day on a workbook lesson. Many times lessons bring up a host of related perspectives and problems in one's life, and therefore students find themselves ruminating and pondering over the personal implications of these lessons. Since the workbook is a highly personal experience for students, there cannot truly be a "right" or "wrong" way of practicing it. The correct answer, as always, is that the "right" way is practicing the workbook with the Holy Spirit; the "wrong" way is practicing with the ego. This puts the burden on the student to continue the journey with A Course in Miracles in as ego-free manner as possible, always maintaining a vigilance against the ego's subtle intrusions of specialness.
---
Reproduced with the kind permission of Gloria and Kenneth
Wapnick and the Foundation for A Course in Miracles