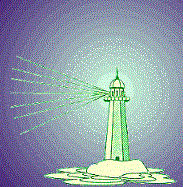 Question 63 from
The Most Commonly Asked Questions About
A Course in Miracles
Chapter 5: THE CURRICULUM

63) Should children be taught A Course in Miracles?
Helen herself was fond of saying about A Course in Miracles: "Finally, there is a spiritual system for the intellectual." It would seem to us that the only way children could be taught the Course is by their parents, teachers, etc., living it. As we know, children have the burden on their young shoulders of learning a vast amount of information related to coping with physical, psychological, and social demands within a world of multiplicity. To try to teach them that this is a world of illusions and dreams -- all made as an attack on God -- is to not only confound this learning, but to confuse them about how to relate to this world. Therefore, the wish to have a children's version of the Course misses the whole point of the Course. What makes A Course in Miracles what it is, is the integration of its teachings on forgiveness with its non-dualistic metaphysics. Without that foundation you no longer have A Course in Miracles.
To be sure, it is always helpful to teach children in words and deed that God is a loving Creator Who does not punish His children. And there are many spiritualities that teach this which are perfectly adaptable for children. A Course in Miracles on the other hand, cannot be so adapted without losing its essence. However, those adult figures who relate to children and are students of the Course can help them undo the ego thought system that concludes with the premise that God will punish them because of their sins. Since parents and other authorities are the inevitable dream figures symbolizing God, they have the capacity to reinforce either the ego's thought system of guilt and punishment, or the Holy Spirit's thought system which corrects mistakes through forgiveness.
---
Reproduced with the kind permission of Gloria and Kenneth
Wapnick and the Foundation for A Course in Miracles®