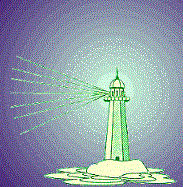 Question 64 from
The Most Commonly Asked Questions About
A Course in Miracles
Chapter 5: THE CURRICULUM

64) According to A Course in Miracles, how should children be reared?
As the Course states: "The curriculum is highly individualized, and all aspects are under the Holy Spirit's particular care and guidance" (manual, p. 67; M-29.2:6). Therefore, A Course in Miracles does not teach any specific behavior at all, including how to rear children. But what the Course does teach is that if you are a parent, or someone who works with children, it is incumbent on you to ask continuously for the help of the Holy Spirit. In that way, everything you think and do and say will be coming from your right mind, and not your ego.
Many students of A Course in Miracles have related to us that once they started studying the Course, they were reluctant to make judgments about their children's behavior, or even to discipline them out of fear of making judgments about them and telling them they were wrong. This is a distortion of what Jesus is teaching. Primarily, one can understand that being a parent or working closely with children is a very intense classroom that we have chosen, precisely because of the constant judgments that need be made about what is in the child's best interest -- decisions a child is not capable of knowing -- when the child will clearly choose something that will be hurtful to it. As Jesus states in the text:
Babies scream in rage if you take away a knife or scissors, although they may well harm themselves if you do not (T-4.11.5:2).
Secondly, learning how to get oneself out of the way in order to access the right mind, and perhaps disciplining a child by saying -- without guilt or anger -- "No, this behavior will not be tolerated," can be very important landmarks in the process of one's own growth.
Therefore, as with anything else, there is no right or wrong way of rearing children, no specific way according to A Course in Miracles. There is only the individual's way of asking the Holy Spirit's help in practicing forgiveness. His Love is always the same, and finds its particular expression through each particular individual in each particular circumstance. Our responsibility is to remove, with His help, our ego's interferences so that we may be more directly guided by this Love -- in all relationships, with children or adults.
---
Reproduced with the kind permission of Gloria and Kenneth
Wapnick and the Foundation for A Course in Miracles