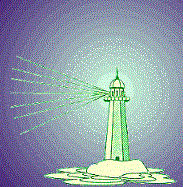 Question 70 from
The Most Commonly Asked Questions About
A Course in Miracles
Chapter 5: THE CURRICULUM

70) Is A Course in Miracles best practiced in seclusion, without worldly
distractions?
Upon serious consideration of this question, one would recognize that it makes no sense. Within our individual dreams we are always alone, because there is no world outside our minds. To attempt to separate ourselves from the world, to move apart from it, is simply to fall into the ego's trap of "making the error real" that we have already discussed. We would have again seen the problem as being outside the mind -- in this case the busy and distracting world of separation and multiplicity -- and would have therefore made it real, ensuring that it will never be undone. In truth, however, the problem is the busy and distracting thoughts of separation and multiplicity that are in our minds. Attempting to change the outer world to solve the problem of our inner world is a good working definition of what the Course means by magic. And so, by students believing that they can only study and learn A Course in Miracles by leaving the classroom of their lives, they are almost certainly following the guidance of their egos which would see to it that they would never learn their lessons of forgiveness; they had unknowingly separated themselves from them.
While there are always exceptions, we think it is a fair statement to make that almost all students of A Course in Miracles should practice its principles right where they are. That is why Jesus included the following question in the manual for teachers: "Are Changes Required in the Life Situation of God's Teachers?" His answer explains that for the majority of students, "it is most unlikely that changes in attitudes would not be the first step in the newly made teacher of God's training" (M-9.1:4). And those who are guided to change their situations "almost immediately," are "generally special cases" (M-9.1:6). Naturally, many students of A Course in Miracles think they fall into that special category. Most people's lives are painful ones, filled with circumstances, relationships, and bodily conditions that are quite traumatic. It is difficult therefore for them to avoid the temptation to reinterpret the Course, or to "hear" the Holy Spirit "tell" them to leave their jobs and/or families, and simply be with Him to learn and teach the Course to others. It is always helpful to remember that there can be no "worldly distractions" unless you first wanted to be distracted, and therefore had a need that this be so. As Jesus states in the text in the context of evil:
Forget not that the witness to the world of evil cannot speak except for what has seen a need for evil in the world (T-27.VII.6:2).
The world, like the body, in and of itself is neutral. It simply does for us what we ask it to do for us.
We frequently like to remind students about the origins of A Course in Miracles. It did not begin in a desert, or a holy mountain top, nor was Helen a cloistered nun, "buried alive for God." Jesus dictated his Course to Helen in the midst of a very stormy professional relationship with Bill, where both of them were quite busy in their hectic jobs at one of the world's largest, most prestigious, and most ego-based medical centers, in the heart of what is among the world's most important and busiest cities. One's "training is always highly individualized" (M-9.1:5), yet we believe that A Course in Miracles' very history provides a solid witness and example for how its students should apply their little willingness to learn it in the midst of their normal, everyday lives.
---
Reproduced with the kind permission of Gloria and Kenneth
Wapnick and the Foundation for A Course in Miracles