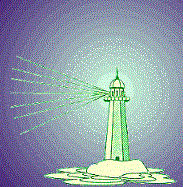 Question 71 from
The Most Commonly Asked Questions About
A Course in Miracles
Chapter 5: THE CURRICULUM

71) Have there been people who have successfully completed A Course in Miracles (and are in the real world), and who are they?
When this is asked during workshops, we sometimes tell people (with a straight face) that there is a list, but we keep it locked in a safe in the office. In truth, however, this is a question no one could truly answer, for how would one know? To begin with, the chances are that someone who is truly in the real world would not go around broadcasting the fact. Second, people usually think of "success" in the Course in terms of certain external criteria that can be seen, and these criteria would clearly not be shared by everyone. One of our favorite stories to illustrate this last point is the earnest young man who came up to Kenneth after a week-end workshop in a midwestern city saying: "I know you must be a very advanced person, because you don't smoke cigarettes, don't drink coffee, and don't keep running to the bathroom." Other criteria of "spirituality" include not locking one's car door or house because one "trust[s] my brothers, who are one with me" (W-pI.181), or giving up insurance policies because one "place[s] the future in the Hands of God" (W-pI. 194). The point naturally is that such judgments about spiritual advancement are always based on externals, without the one who judges knowing what the content is behind the form, regardless of the form's "spiritual" appearance.
Moreover, implicit in questions like this is a latent fear of being unable to achieve the Course's goal. Hearing about others who have often can provide the external witness, when Jesus' expressed confidence in his students is not enough.
The bottom line, whenever one is tempted to indulge in such thoughts of spiritual specialness, is always to focus on one's own Atonement lessons, thereby avoiding the distraction of thinking of others who have or have not "made it." As peace returns to the student's mind, the question will already have departed from it.
---
Reproduced with the kind permission of Gloria and Kenneth
Wapnick and the Foundation for A Course in Miracles