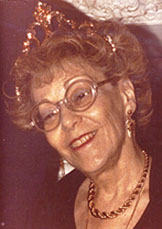 Excerpted from:
Absence from Felicity (2nd ed.)
The Story of Helen Schucman and Her Scribing of
A COURSE IN MIRACLES
by Kenneth Wapnick, Ph.D.




Chapter 8: THE SCRIBING OF A COURSE IN MIRACLES - A (1965)
Excerpted from pp. 211-212 (2nd ed.), The Early Weeks: The Miracle Principles
While Helen unfortunately was not able to leave us an altogether accurate, reliable, or complete account of her life, particularly regarding her experiences with Jesus and the scribing of A Course in Miracles, we nonetheless are fortunate that her original scribal notes are extant. These portray, as her later recollections would not, the scope of her personal relationship with Jesus, the intimate connection between this relationship and the Course, and the extent to which Jesus was attempting to be of help to her and Bill as friend and teacher. In this and the following two chapters, I present extensive excerpts from these early notes -- deleted from the published Course -- as illustrative of this relationship. These notes, more than anything else, I feel, should set to rest the misunderstandings surrounding Helen's personal experience, not to mention her own religious stance.
As mentioned previously, the beginning chapters of the text were not dictated as they appear now in the printed Course. The content certainly remains the same, but the form is markedly different from what the student of the Course is accustomed to seeing. The reader is asked again to keep in mind that these early notes were given to Helen informally, interspersed with personal material designed to help her overcome her tremendous anxiety. As will be seen presently, for example, some obvious errors in "hearing," leading to awkward phrasing, were subsequently corrected by Jesus one or two days later.
Clearly emerging from this personal material is the specific mind training that is inherent in the thought system of A Course in Miracles itself. We have already seen the beginnings of this training even prior to the start of the scribing. However, in these notes, readers will be able to see for themselves how Jesus was training Helen and Bill to think along the lines the Course sets forth. Specifically, he was teaching them to recognize that the cause of all their distress did not lie in external events, situations, or with each other, but rather in the manner with which they were perceiving these circumstances and each other. Intrinsic to this training was Jesus' repeated urgings that Helen and Bill (and thus of course all of us) call upon him for help, for only through him would they be able to set their egos aside. As he dictated several months later:
When you unite with me you are uniting without the ego, because I have renounced the ego in myself and therefore cannot unite with yours. Our union is therefore the way to renounce the ego in you ["yourselves" in the original] (text, pp. 136f; T-8.V.4:1)
While these crucial themes are found in the Course itself, the deleted dictated material illustrates just how personal this instruction originally was. I shall present several examples of this instruction as the teaching proceeded over the first few months.
The actual dictation, then, began with the words: "This is a course in miracles, please take notes." It went on with the first of the miracle principles. The published introduction, incidentally, except for the two sentences that come shortly, was added somewhere between Bill's original typing and Helen's first re-typing. In that version, the introduction actually came in two parts, though in Helen's second re-typing they were combined as they are now. Helen later told me that she had complained to Jesus that the text needed a better introduction than "This is a course in miracles." And so Jesus obliged, although the notes for this are not extant. It is quite possible that Helen simply typed the current introduction without first taking it down in shorthand. One final comment before beginning: whenever Helen felt that a word or phrase was emphasized in her mind, she underlined it. Not all of these words were kept, however; those that were, of course, appear in italics.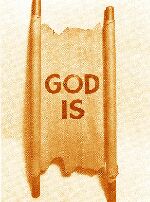 GO TO "THE SCRIBE" (DEDICATED TO HELEN)=>
GO TO ERRATA FOR 2ND EDITION =>
GO TO PREFACE FOR '"ABSENCE"=>
GO TO INTRODUCTION FOR "ABSENCE" =>
GO TO "THE EDITING," Ch. 12, "ABSENCE"=>
<=RETURN TO ARTICLES LINK PAGE
<= RETURN TO INDEX OF LINKS TO WRITINGS OF KEN WAPNICK




---
Miracle Studies Navigation Table